October 18 - 20, 2019
7:00 pm
Delta Church
This event has already occurred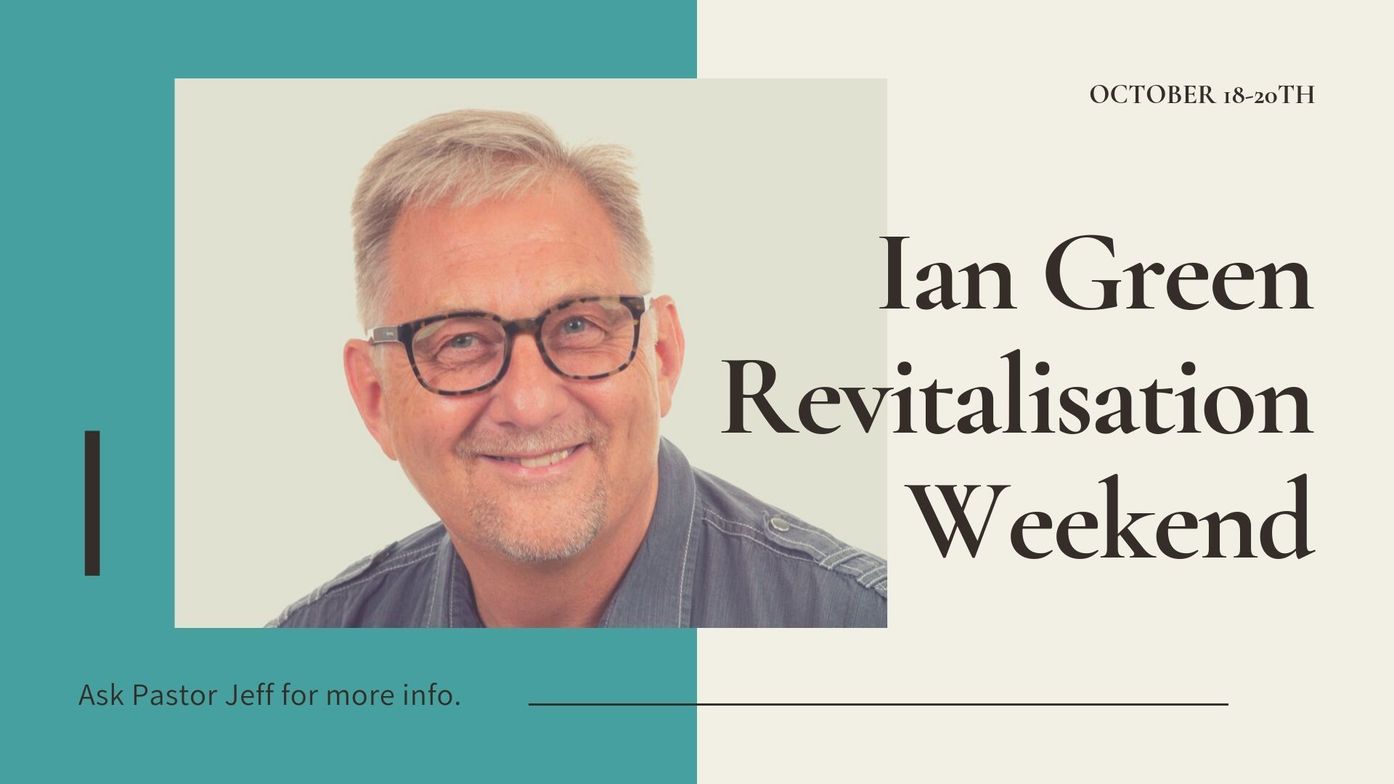 This weekend
This is a weekend where our Church and leadership team seeks to understand how we as a church can impact our community for the kingdom of God in the best way possible.
Dates:
-Friday, October 18, 7-9 PM
-Saturday, October 19, 8:30 AM Breakfast
-Saturday, October 19, 9-11:30 AM Bringing Heaven Down To Earth Seminar
-Saturday, October 19, Afternoon available for meeting with couples or "1 on 1."
-Sunday, October 20, 10:15 AM Preaching in Delta Church
Ian Green
Ian was born in Wales and came to faith as a teenager. His perspective on life and his future was irrevocably changed. He became quickly involved in church leadership and in particular, in pastoring young people and later led the National Youth Department for the Assemblies of God in Great Britain for 10 years. He then went on to found and led Youth Ministries International, which later became Next Level International.
Next Level International
This ministry worked in 17 nations in Europe, with international offices in New Zealand, Australia, USA, Canada and the UK. Under Ian's leadership, they planted 200 churches largely in cities with no known Christians and systematically trained 10,000 leaders seeing almost 6000 people engaged in short term mission's outreaches across Europe.
The Proton Foundation
In 2002, Ian felt a call to diversify and to create a brand-new approach to ministry in modern-
day Europe. His innovation grew out of frustration with the fact that although NLI had seen numerous churches planted across Europe in partnership with the national church movements, only minimal levels of cultural transformation had taken place. After identifying the areas where culture is both defined and developed, Ian engaged in a process of consultation with both Christian and Business leaders around the world, and the Proton Foundation's strategic focus on creating positive futures in government, business, communities and families was the outcome of that process.
Global Transformation Collective.
Ian is one of its founder directors. He is currently working with others to create resources for local churches, Christian business leaders, Politicians, media influencers to download the Kingdom of God into their areas of influence. He is convinced that we not only need to see the individual redeemed, but also our communities and cities.
Published Author
Ian's latest book Checking into Faith is a collection of experiences and biblical exposition on how faith works in the 21st Century. Ian's hope is that a new fresh faith will emerge in the body of Christ to go beyond where we already have been.
International Speaker
Ian continues to travel extensively around the globe regularly speaking at conferences and seminars, creating and developing networks in order to see both visions accomplished. He speaks on behalf of Ian Green Communications (www.iangreen.org) and the Proton Foundation (www.protonfoundation.com) Ian Green motivates people to develop vision for their lives and encourages them to step out of their comfort zones and create the life that they are intended to live.