November 26 - 27, 2019
7:00 pm
Schmidt Residence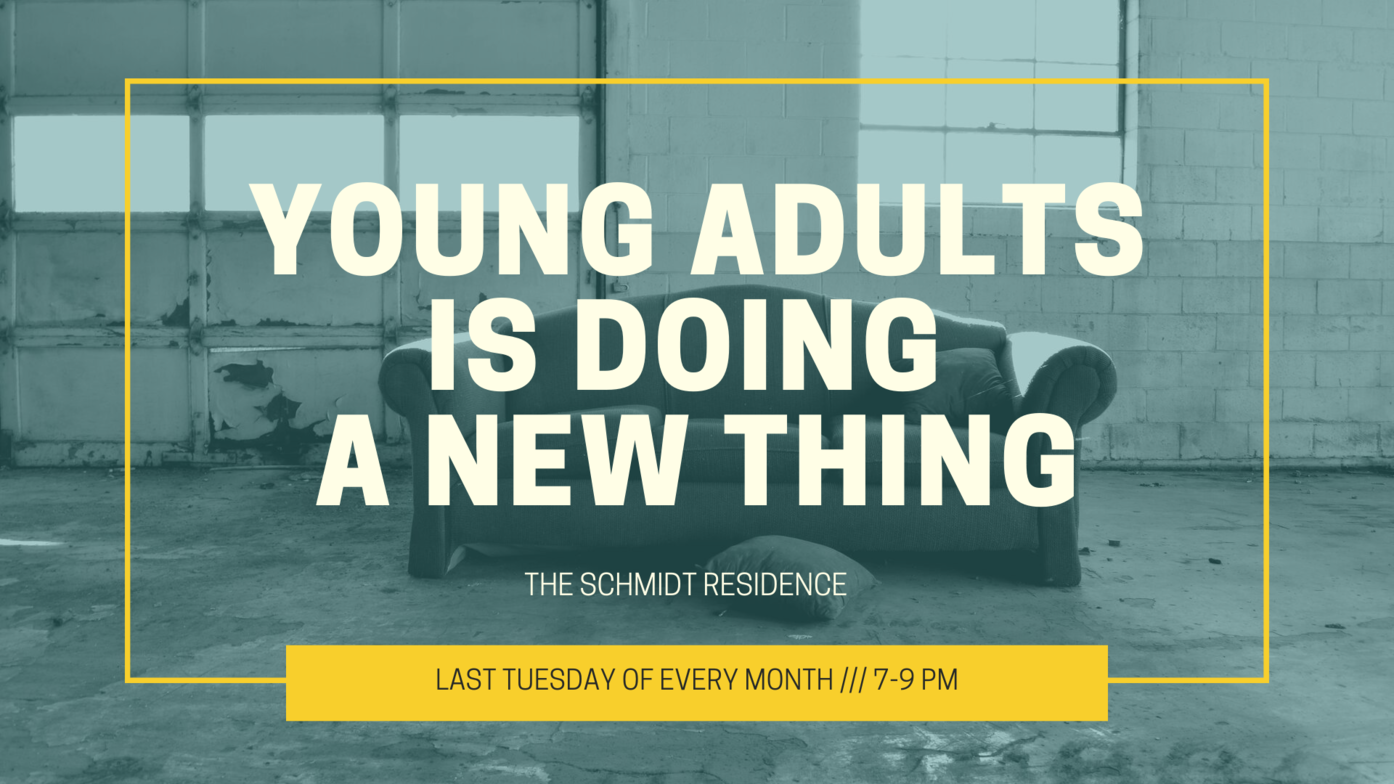 We are launching a new thing! If you are out of high school and would consider yourself a young adult, we would love to see you here! The last Wednesday of each month we will be gathering to hang out, play games, eat food, and build relationships! Come join us as we journey through life together!
Email [email protected] for the address!